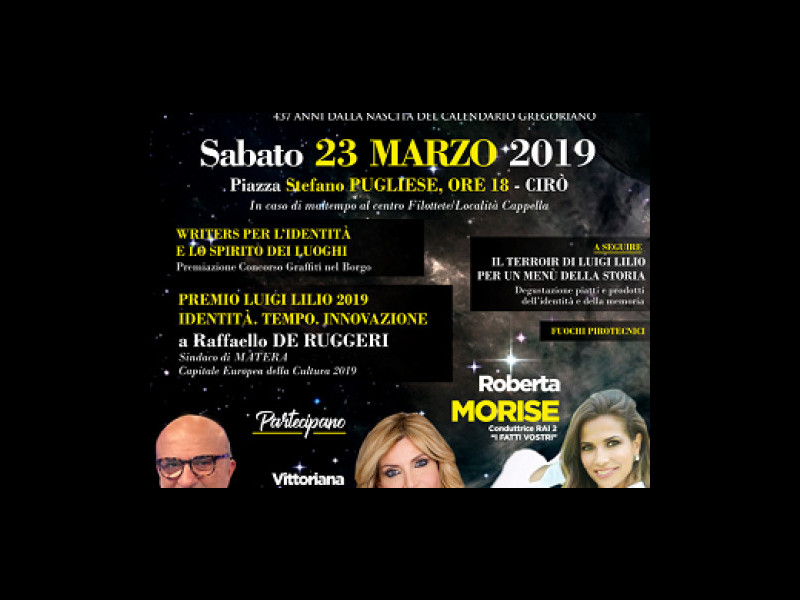 Cirò, (Crotone)
21/05/19
until to tuesday 24 march 2020
The Regional Calendar Day, established in memory of Luigi Lilio, a Cirotano mathematician to whom the Gregorian Calendar is owed, is celebrated every year on March 21, coinciding with the Spring Equinox.
The event focuses on the figure of Lilio and intends to build a tourist, cultural and entertainment path that can also involve schools.
The most recreational moment culminates in the representation of the Tavola della Biccherna, a scenic reconstruction in 16th century clothes of what was the moment when Antonio Lilio, after Luigi's death, handed over the manuscript to Pope Gregorio XIII to promulgate it.