Travel tips - Experiences
Christmas and New Year's Eve in London: what to do
Do you want to take a trip for the Christmas holidays? The perfect solution is to spend Christmas and New Year's in London because this extraordinary European capital always has something extra to offer, especially during the holidays! Christmas in London has a very special atmosphere which is why it is worth prolonging your stay until the New Year. There are so many things to do and see.
Taking a Holiday to London for the Christmas holidays
The capital of the United Kingdom likes to experience Christmas in a very participatory manner. This is evident as you will find London decorated for Christmas already in November: the long countdown until December 25 is made up of lights and decorations that will leave you breathless.
If you dream about taking a trip to London, we strongly recommend that you experience this extraordinary European capital in the full Christmas atmosphere, and that you extend your stay until the end of the year in order to live both Christmas and New Year's in London with style.
Since the city always prepares for the holidays in great advance, it is also already possible to find offers and ideas on what to do in London relying on the fact that a full calendar of events and proposals for the holidays is in full effect.
London at Christmas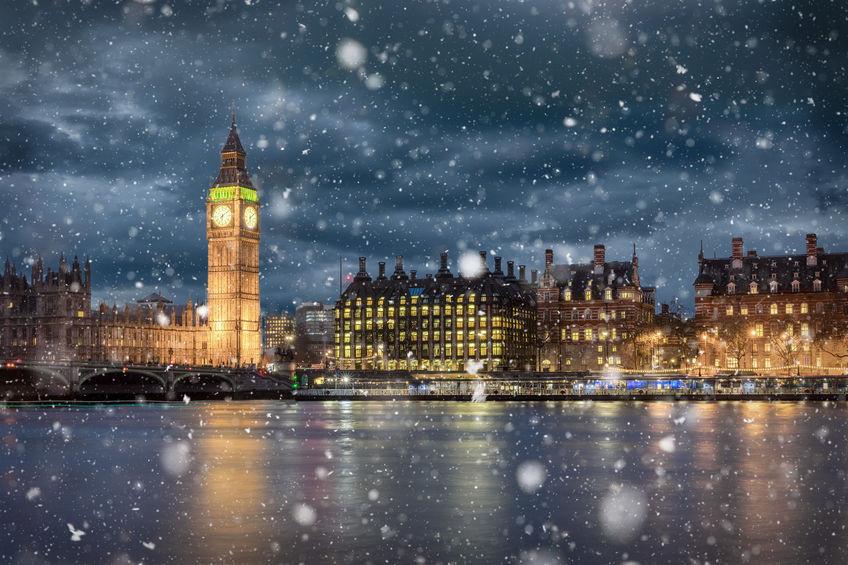 Taking a vacation to London at this time of the year means making a stop at its unmistakable Christmas markets, as well as taking a photo shoot in front of the most beautiful Christmas trees in the city: the most amazing ones are found in Covent Garden, there is a giant one in Trafalgar Square, and there is a spectacular spruce at Hotel Mayfair in Claridge.
In Leicester Square you will find 25 wooden houses that are full of handicrafts, hot drinks and all sorts of foods. For your little ones, of course, Santa's house is open to photos and share letters.
London at Christmas is completely decorated with lights everywhere, on every street. The London illuminations on Carnaby Street are famous throughout the world, as well as those found on South Molton Street and Duke of York Square. You will find original lighting and illuminated trees in South Bank as well. In addition even the famous London Eye - London's most famous Ferris wheel - sparkles with Christmas lights: don't miss a ride on this amazing Ferris wheel to admire London's panorama at Christmas time from above.
The Christmas markets in London and the Christmas shopping are one of the "musts" to do during your vacation in London during the holidays: the Winter Festival at Southbank Center is the right occasion to experience Christmas in London. You can enjoy drinking vin brulee and indulge in frenzy Christmas shopping. In addition, you can visit the London Bridge City Christmas Market where you will find curious handicrafts and taste exotic dishes.
The Horniman Christmas Fair is the event where you can find typical Christmas gifts and gastronomy from London Christmas with par excellence. There are many others scattered throughout the city, such as the City Christmas Fair (in Draper Hall. 75), the Christmas Fair at the Chelsea Physic Garden and the Christmas stands in Leicester Square.
If your passion for shopping is unsatiable, then you need to stop at Oxford Street and Regent Street, which offer more than 300 shops where you can search for gifts and unique objects. Are you crazy about vintage and vinyls? St Christopher's Place or Berwick Street is the place for you!
Are you on the search for Christmas events to attend in London? The city is full!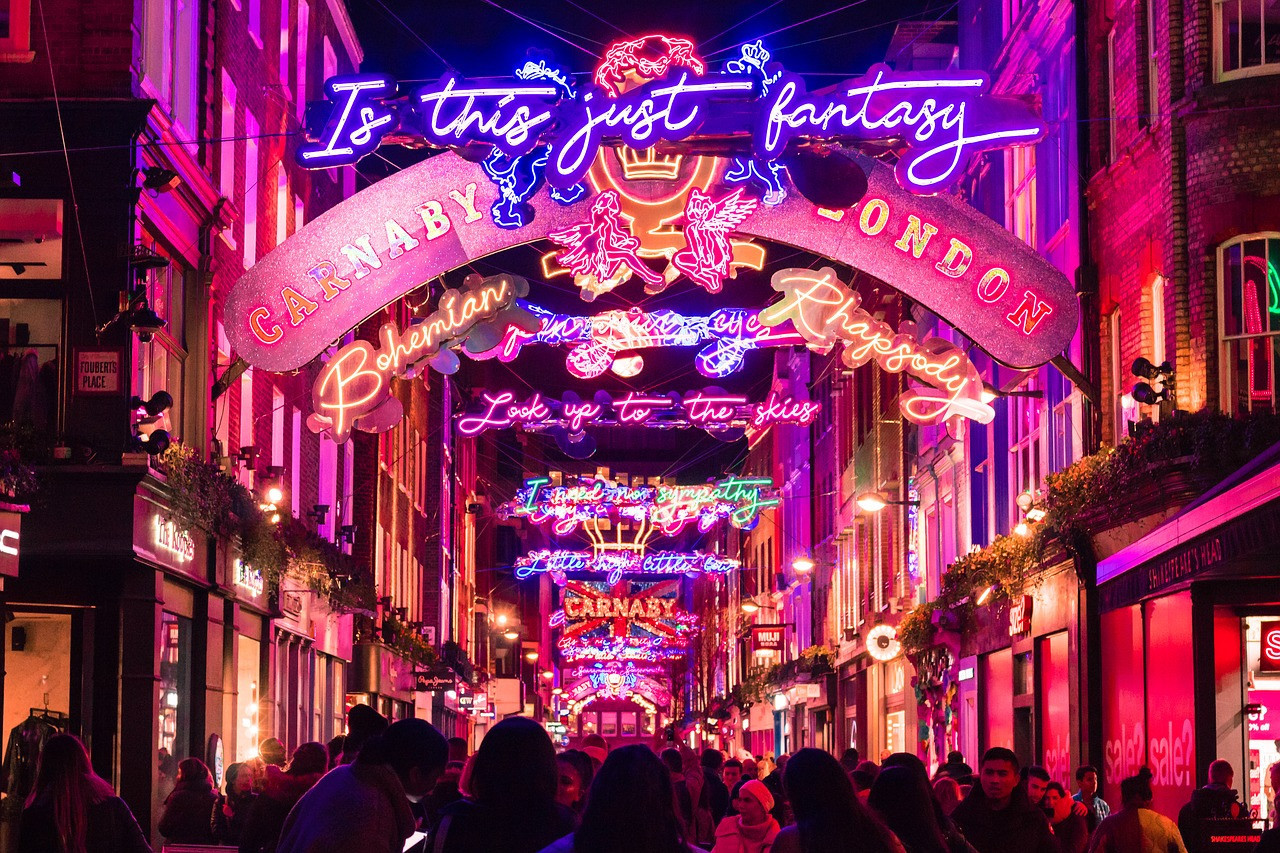 At La Soiree in Leicester Square you will find many exciting cabaret shows and timeless Christmas musicals such as the one by the Million Dollar Quartet (with music by Elvis Presley, Johnny Cash, Carl Perkins and Jerry Lee Lewis), and numerous ballets: the Nutcracker at the Royal Opera House is perfect to honour Christmas in London.
At the planetarium, don't miss: The Sky Tonight; and Christmas Stars. At the Sea Life London aquarium you will find a calendar full of special events dedicated to Christmas.
New Year's in London
Your vacation in London during the holidays must necessarily last until the end of the year. In fact, spending New Year's Eve in London is always an emotion that is not able to be described with words.
If you decide to spend New Year's Eve in London, know that you must book immediately: the great fireworks show on the Thames is one of the most attended New Year's Eve attractions in the world but ... it offers spots for limited number of people and spots for river cruises are also limited.
New Year's Eve on the Thames is a priceless experience! This year, London is also preparing to host one of the most spectacular New Years Eve celebrations in the whole world: a big party will be thrown in the heart of the city that - as tradition dictates - will provide a gigantic luminous display that will illuminated on the Shard which is Europe's tallest skyscraper. This will mark the count down for the arrival of 2020 and will be greeted by the 12 chimes that come from Big Ben as well as an extraordinary fireworks display with fireworks that will be shot from the London Eye.
The tickets for the Thames fireworks show can be purchased online starting September 2 and cost £ 10.
Experiencing this outdoor party is a truly beautiful and exciting experience. Please count on finding an extremely strict security system. For those who wish to admire the fireworks display from indoors, there will be be various viewpoints available such as: the heights of Hampstead Heath, Primrose Hill and Alexandra Palace, or from the "neighboring" bridges such as Vauxhall Bridge and Tower Bridge.
The absolute top for your Christmas and New Year's vacation in London is the exclusive experience of the Thames cruise.
Admiring London on a New Year's Eve cruise around the Thames with dinner on board, dancing parties and of course the midnight toast, is something that you will remember for a lifetime: sailing under Big Ben and the London Eye at the stroke of midnight is definitely the most evocative last day of the year that you can treat yourself to.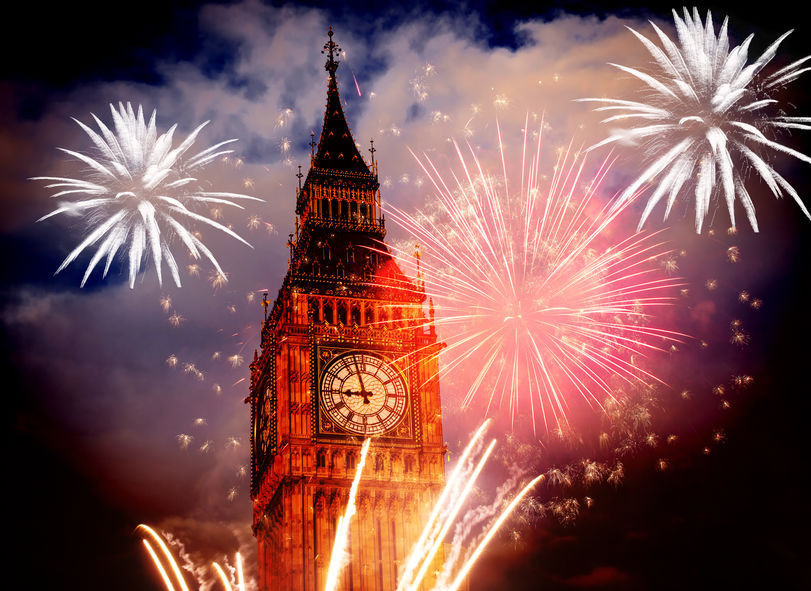 Even these cruises must be booked well in advance: on the best boats available it is almost impossible to find a spot already in mid-November!
Nightime in London is always young, especially on the one that leads straight to the New Year 2020! How should you spend it? Our suggestion is spending this fantastic night at the sparkling New Year's Eve Party at The View from the Shard
Starting at 10 pm on December 31st, the view seen from one of the highest and most iconic points in London comes to life with a crazy program: you will experience a welcome cocktail, DJ set, and glass of champagne as you wait for the midnight fireworks display and non-stop dancing until 3:00am.
If on January 1st you decide to wake up at a decent time, you will encounter the New Year's Day Parade which is a wonderful show to celebrate the first day of the year: over 10,000 artists and musicians from all over the world march during this special ceremony that contains floats, bands, cheerleaders and so much more. The NYE Parade starts at noon from Piccadilly Square, and ends at Parliament Square (Westminster) around 3:30pm.
Riproduzione riservata © Copyright Altrama Italia