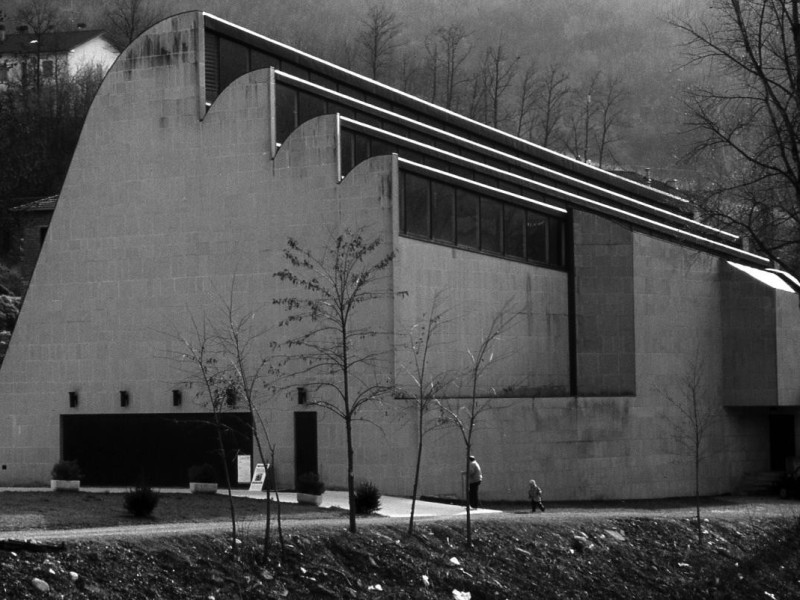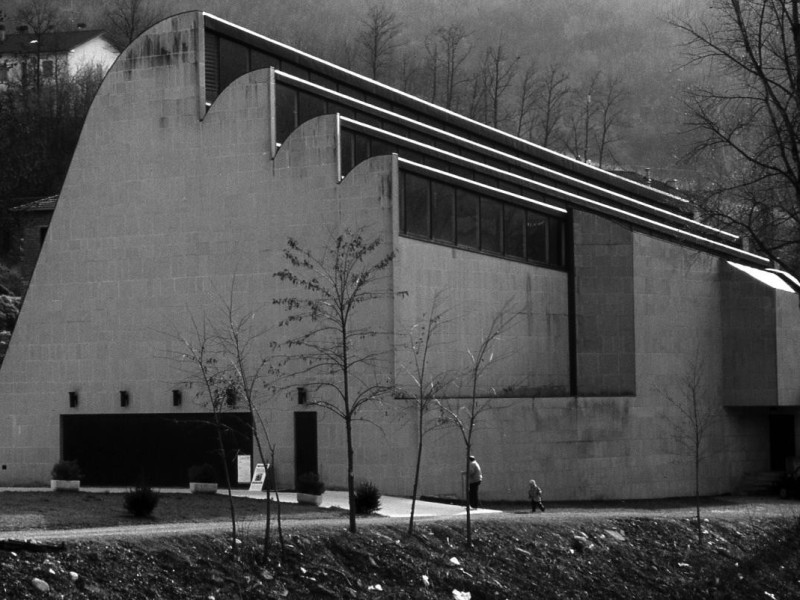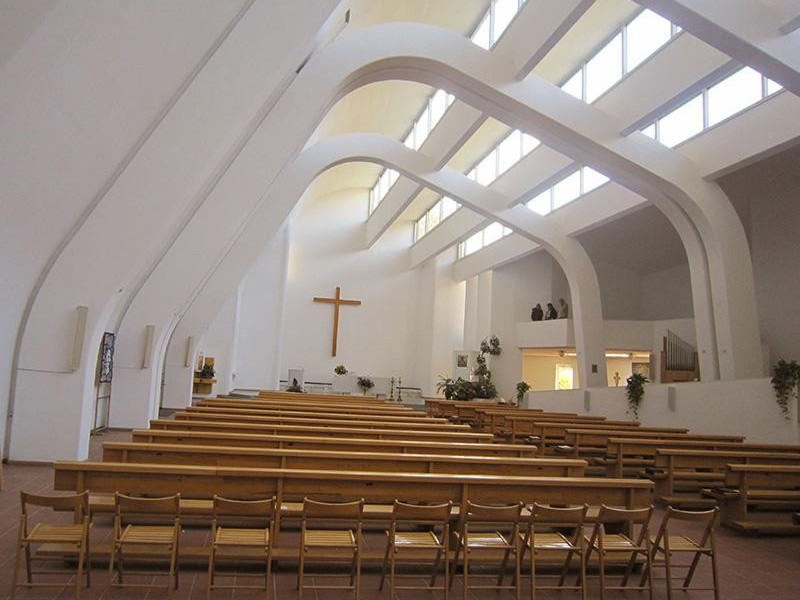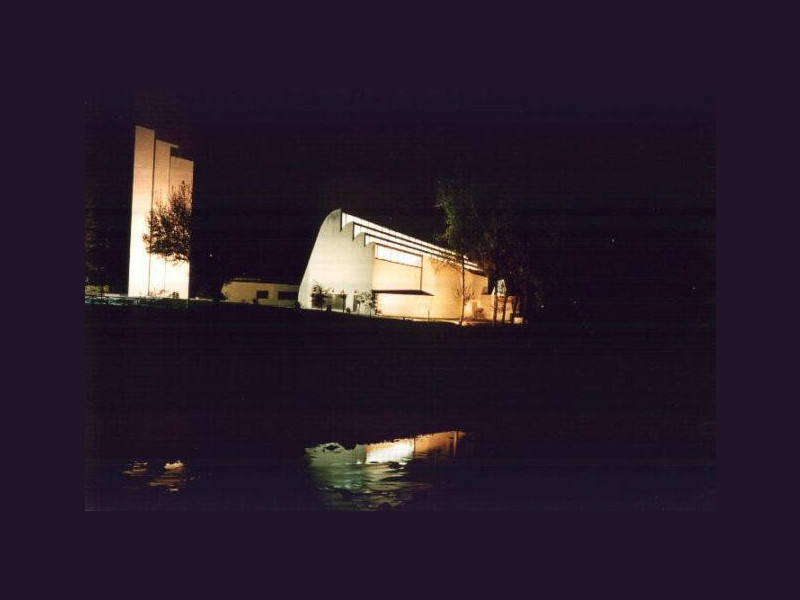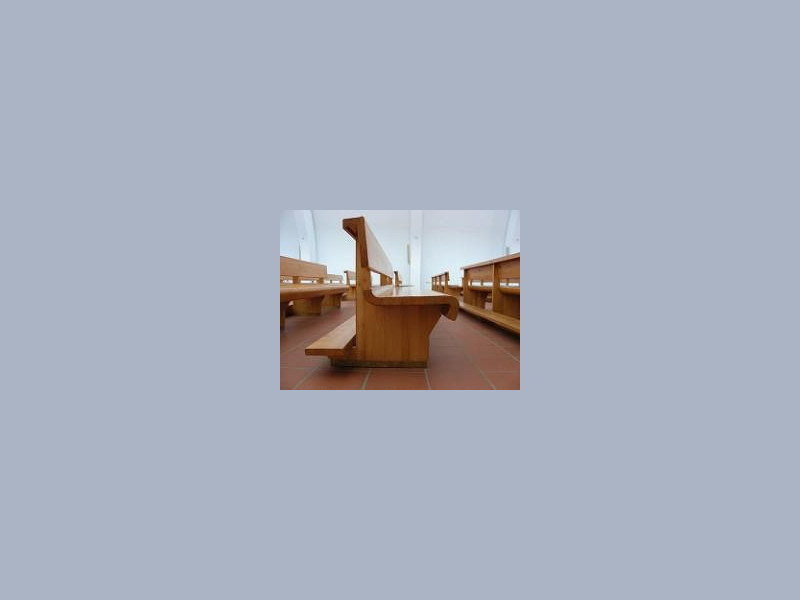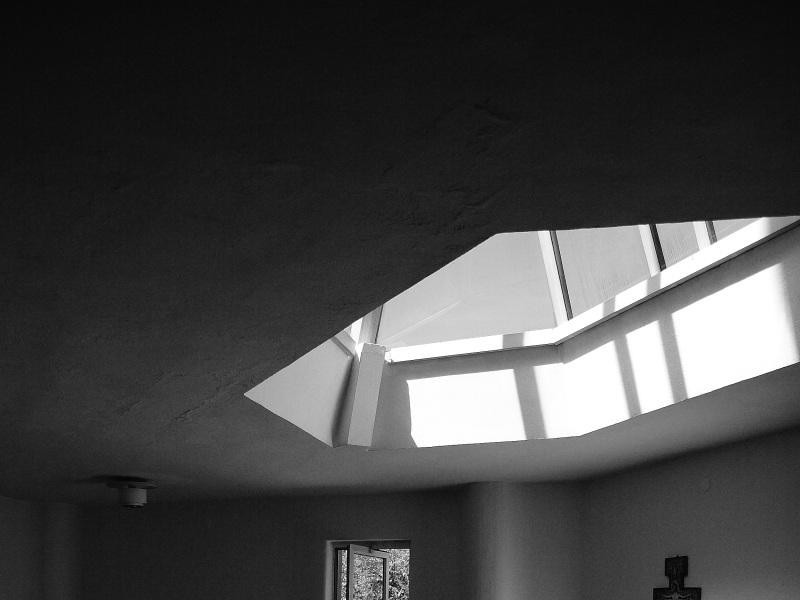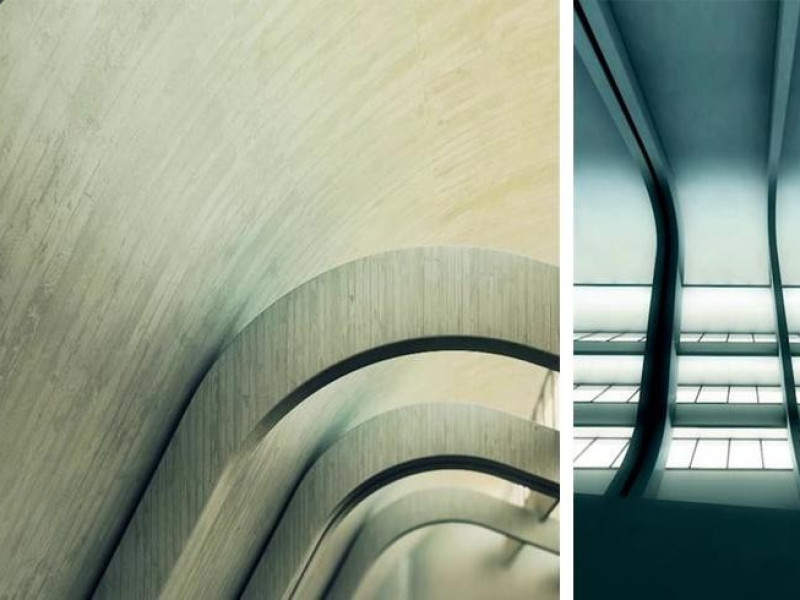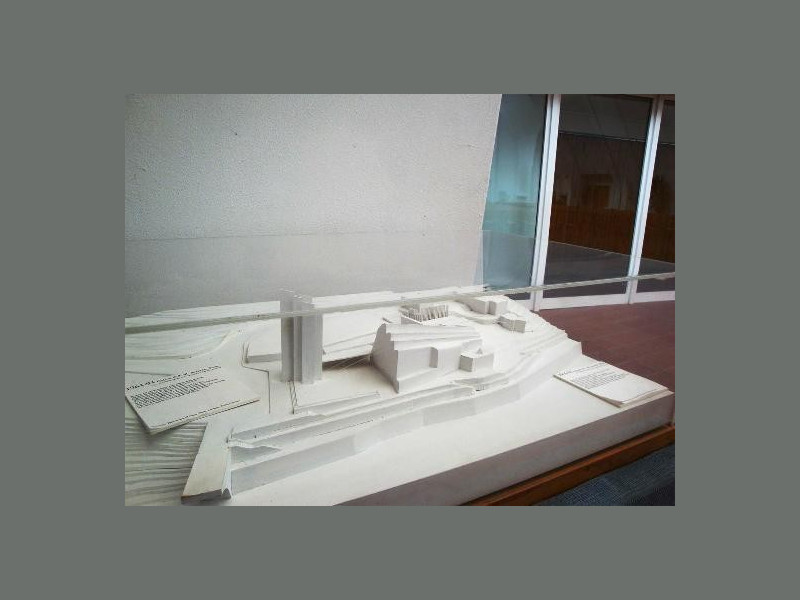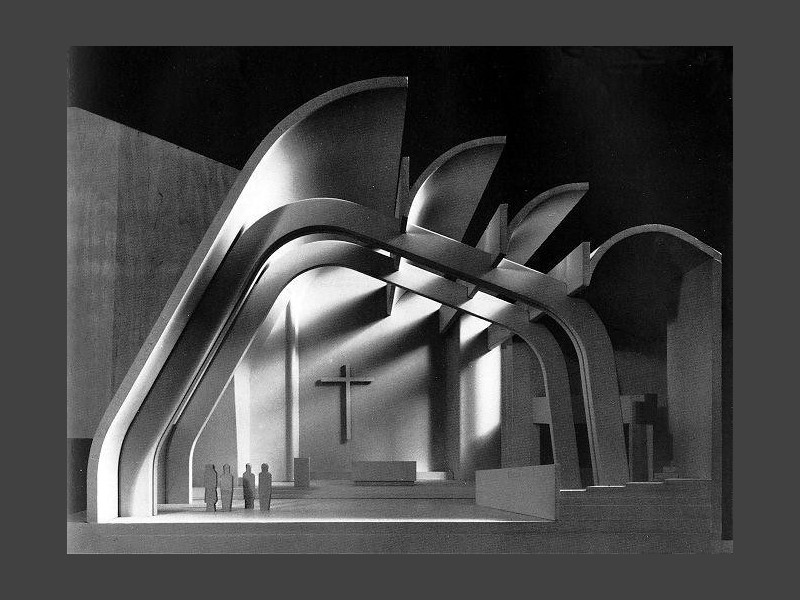 Piazza Alvar Aalto, 5, Grizzana Morandi, (Bologna)
Church of Santa Maria Assunta in Riola, Bologna, is the only completed and still visible project in Italy by the great architect Alvar Aalto. Under the program "New Churches" which Cardinal Giacomo Lercaro is developing between 1955 and 1960, came to the idea of ​​entrusting some of worship to contemporary masters, which he considered credible interpreters of this renewal. The complex, in addition to the church, includes functional buildings for parish's life: rectory and a nursing home. In designing church Aalto was probably inspired by wooden forms, which had given inimitable expressive characters. The 80% of the structure was carried out with prefabricated reinforced concrete elements, produced in the factory, transported to the site and assembled there. The bell tower is emerging element, at the entrance of large square, from where you can see the interior of trapezoidal nave which narrows the altar correspondence. The space is punctuated by a series of asymmetric portals in reinforced concrete; two of these coupled, while all the others are single. Baptistery is a secluded place, which is accessed by stairs that descend down to symbolize the immersion of catechumens in the water of baptism. Above baptismal font a dome of transparent glass symbolizes the descent of Holy Spirit upon the baptized. Battery compartment allows the presence of the faithful to baptismal rite and is connected with that of church. All perspective lines converge ideally in the middle of the cross point, signifying that Christ is center towards which the faithful must meet. Finnish artist wanted to give special emphasis to Tabernacle, in a conspicuous place and independent feature that enhances the evidence during the celebrations. For the same reason church has no side altars. Also abolished traditional windows, in favor of skylights on the roof that let in natural light. Even for night illumination sources have been inserted so as to radiate a soft glow. All the furnishings and accessories are designed by the architect.

* Text by research work of Technical Comerciale Institute "Gaetano Salvemini", Casalecchio di Reno, coordinated by Professors Maria Ghiddi, Francesca Marsilia and Maria Francesca Occhiuzzi.