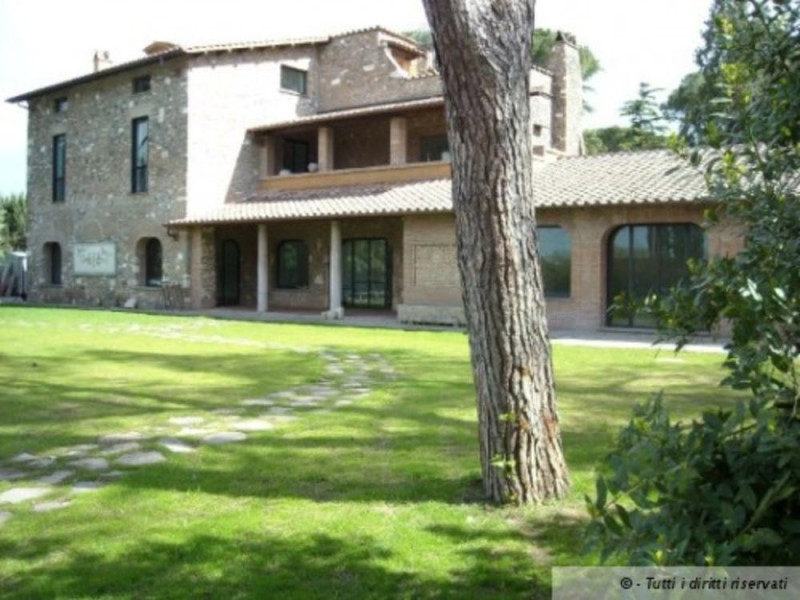 Via Appia Antica, 222, Roma
In January 2002, the Ministry of Heritage and Culture, on a proposal from the Archaeological Superintendency of Rome, acquired by exercising the right of pre-emption, the property located at number 222 Via Appia Antica. The archaeological significance of the site was already known by the presence of ancient masonry structures and a mosaic floor in black and white tiles. It is a green area of ​​about 8500 square meters, comprising a main building on three levels and a secondary with the original function of the annex of the villa.
Between 2003 and 2005 took place in the garden of three archaeological digs that, affecting an area of ​​about 1400 square meters, have brought to light a spa complex with its first phase of construction is attested in the mid-second century AD The hot springs show signs of successive building phases that document the system and the transformation of parts of it, at least until the fourth century, with traces of the later phases of attendance, probably medieval and post-medieval, corroborated by the discovery of structures agricultural character-productive.
The spa facility, documented as a unitary realization followed a functional and organic design, was built to the fourth mile of, on the western edge of the street, about 450 m south of the tomb of Cecilia Metella.Circa attribution the ownership of the plant may be only hypothesis could perhaps have been the bathroom of a collegium of any corporation or association for purposes of worship or funeral that had interests in the area; although, the construction technique and materials found some, they might be prudent to assume that the plant may have been attributable to the vast estates that Herodes Atticus and Annia Regilla had in the area right in the middle of the second century AD
Major renovations have completely redesigned the garden of the villa where they were planted new species of trees, outbuildings have transformed into a reception area for visitors, and ultimately put under the main building. The latter, built on a Roman cistern, and known by the Gregorian Cadastre (1816-1835) as a "home for the use of the vine" was transformed after World War II and now comes with a feature curtain wall exterior that makes use of old materials , many of whom probably recovered from the Roman monuments that lined the Appian Way. The structure houses the offices of the Superintendent, a conference room and an archive of Antonio Cederna that the heirs have donated to the State.