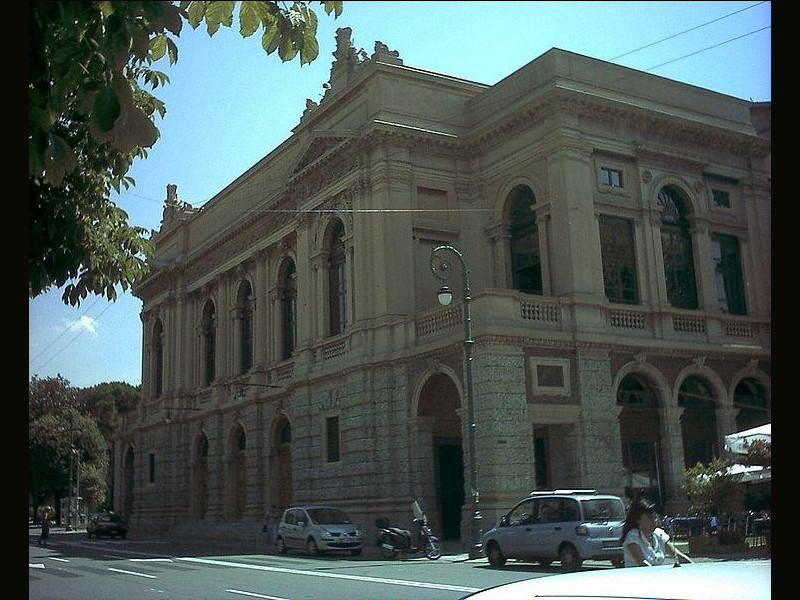 Teatro Gaetano Donizetti.
Piazza Camillo Benso Conte di Cavour, Bergamo
Bortolo Riccardi, wealthy merchant, had built the first nucleus of permanent theater we now know, that took the name "Riccardi". The first opera was staged in 1784, "Medonte King of Epirus" by Giuseppe Sarti, but the official opening took place on August 24, 1791. The original structure, destroyed by a fire, was completely different from today. The architect Giovanni Francesco Lucchini received the commission to guide the construction of the new theater, but it have to wait for 1800 for its inauguration. Vincenzo Bellini will cure the staging of "Norma" in 1831; in 1840 for the first time was staged a work of Bergamo composer Gaetano Donizetti, "The Exile of Rome". In 1897, on the occasion of the centenary of the composer's birth, and during the solemn honors, teh Riccardi Theatre takes its name, which still bears, Theater "Gaetano Donizetti".