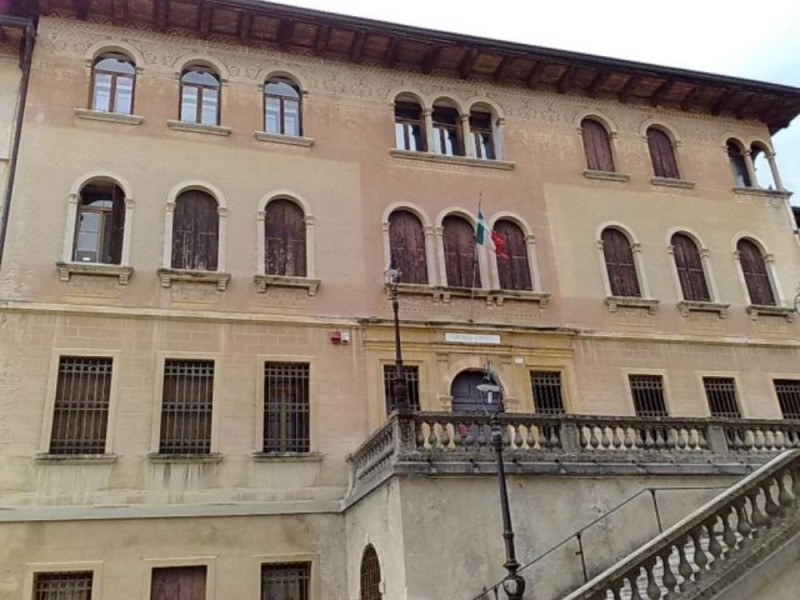 VIA REGINA CORNARO, 75, Asolo, (Treviso)
The civic Museum is currently housed in the Bishop's palace and in the adjacent Loggia della Ragione .It was built to lodge the Venetian delegations and the Podestà (Mayor) of Asolo, the justice administrator, in the 15th century, and frescoed in the mid-16th century. The first museum collection's nucleus was founded in the early 19th century, thanks to the donations of Domenico Manera and Giovan Battista Sartori Canova.
The museum was officially established in the "Sala della Ragione", where the City hall was housed at that time, thanks to the bequest of Andrea Manera's (1880) and Pacifico Scomazzetto's (1888) heirs. From then on the private donations have been intensified, increasing the artistic and historical heritage in a considerable way. As a consequence of the recent reorganization, the Museum is organized in different sections: the Archaeology Section on the ground floor; the Picture gallery on the first floor; the Cathedral Treasury; the Caterina Cornaro Section; the Eleonora Duse Section and the Freya Stark section on the second floor.
.