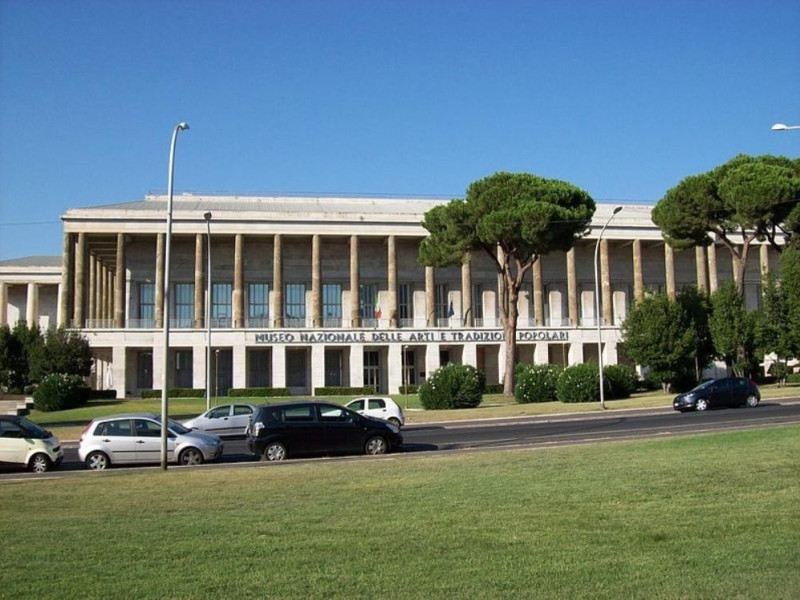 Piazza Guglielmo Marconi, 8, Roma
The National Museum of Arts and Popular Traditions is the only state museum in Italy with specific expertise in the field of materials ANTHROPOLOGY, its purpose is the documentation of the popular traditions of all Italian regions and maintains more than one hundred thousand documents, collected from 1906 to today .
The museum was founded by the Italian Ethnography Show held in Rome in 1911 to celebrate the fiftieth anniversary of the Unification of Italy, and had for its founder Lamberto Loria (1855-1913), ethnologist, who, after having made several expeditions to study in non-European countries , he realized, during a short stay in the Sannio, that also in Italy in the early twentieth century had to do ethnographic research. It was necessary to document the agro-pastoral culture which at the time was undergoing major changes due to the progressive industrialization of areas near and far and the consequent emigration from rural centers.
All documentation of the museum is currently open to the public through a number of services: the library, the historical archive that preserves documents relating to the acquisition of objects, the cabinet of prints, stock photograph, the sound archive, the archive visual anthropology, ethnographic stores, office inventory and cataloging loans, the restoration workshop and audiovisual laboratory. The museum in fact, because of its specificity and uniqueness of all the national territory, is also a center for data collection, research and documentation.