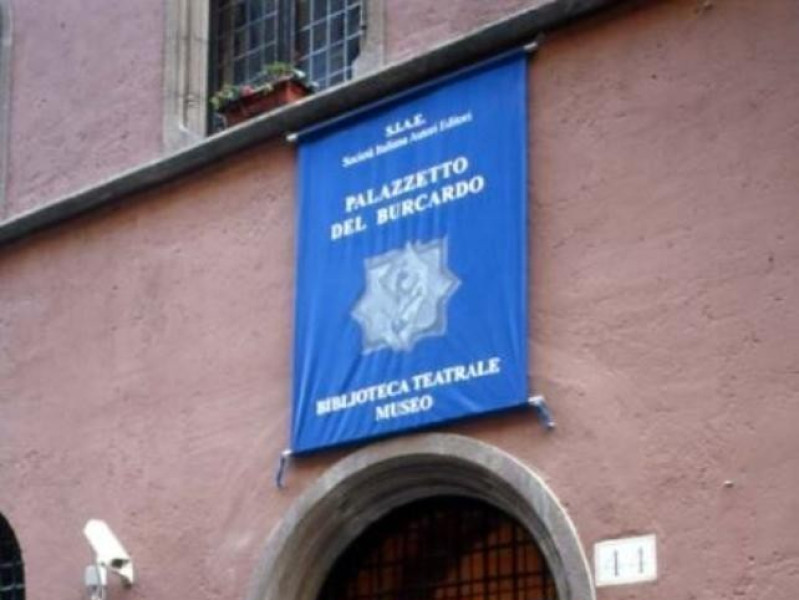 VIA DEL SUDARIO, 44, Roma
Consists of several theatrical memorabilia , bears witness to the history of the theater dal'500 the present day. Includes 40 costumes , a collection of terracotta figurines depicting masks of comedy and popular theater , puppets and marionettes (among the latter some Chinese eighteenth century). Numerous drawings and prints ( over three thousand pieces) , the set design sketches , portraits (about 120) in oil or tempera actors and playwrights of the nineteenth and twentieth centuries.
The collection , acquired from the sale and donation by SIAE (Italian Society of Authors and Publishers ) since 1926 based in the fifteenth century Palazzo Burchard , the residence of the then Papal Master of Ceremonies Johannes Burckhardt .
The prelate was known by the nickname of " episcopus argentinus " from the Latin name of his birthplace , Argentoratum (the current Strasbourg) . With the name Argentina began to call the tower of the palace, which has now disappeared , and then the entire area.La Library and the Theatre Museum Burcardo are the seats of the theater collection owned by the Italian Society of Authors and Publishers , which is open to the public from , 1932.
The museum collections are housed in the rooms of the Theatre Museum SIAE Burcardo and include various types of materials: sculptures, paintings, costumes , memorabilia , accessories and props. The exhibition halls of the palace are home to a permanent exhibition of some of the most significant documents and objects from the collections of the Library and Museum .
All library collections , documentary and museum are in constant enrichment , thanks to the gifts of fans and personalities from the world of entertainment.