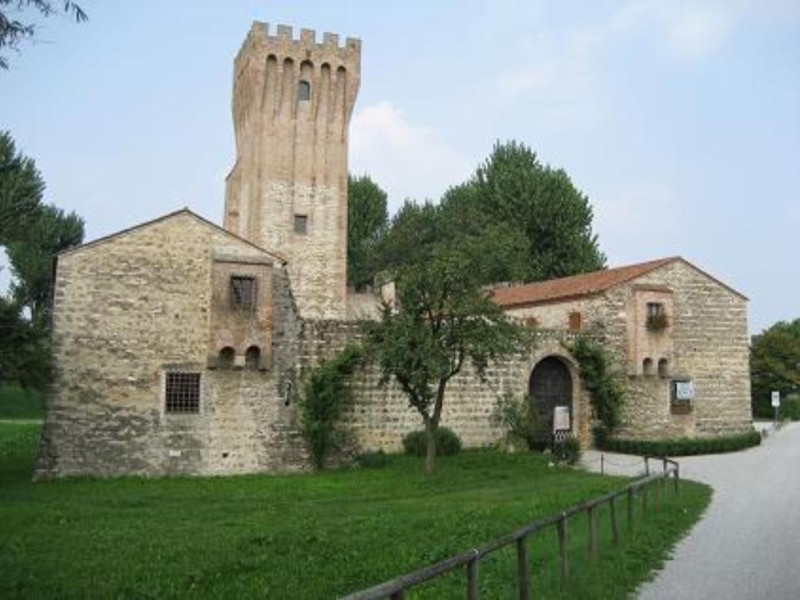 VIA CASTELLO DI SAN MARTINO 23, Cervarese Santa Croce, (Padova)
The castle of San Martino della Vanezza, located on the south bank of river Bacchiglione, represents an interesting example of defense building. It was once part of a large defensive line that stretched as far as Este passing through the Euganean hills area. The oldest part of the monumental complex - the tower - was erected around 1000 AD. Under the rule of the family dà Carrara, the tower was further raised and other buildings were added. Also the small trachyte palisade on the south side was probably rebuilt at that time. During the Venetian domination the castle was converted into a river port.
Today the castle hosts the Museum of the River Bacchiglione which is divided into two sections: the archaeological section and the geomorphologic section. The archaeological rooms show objects dated to pre-Roman and Roman Age found inside Bacchiglione river in the stretch between Cervarese Santa Croce and Ponte San Nicolò. Two rooms have a great number of medieval and modern potteries on display. The geomorphologic section hosts the oak monoxylons found in 1972 in the river near the bridge of Selvazzano Dentro and dated to 8th century AD (using carbon dating). The section also includes a cartographic route showing hydrographic changes of this area.