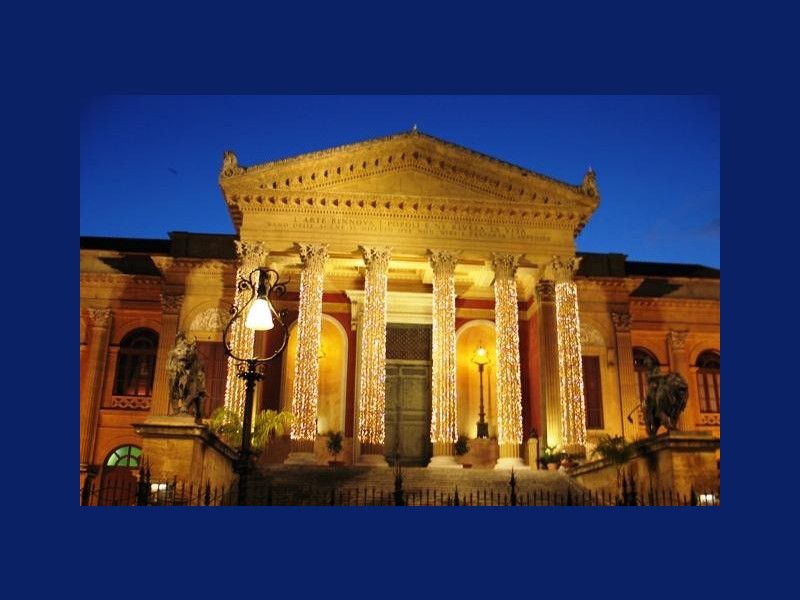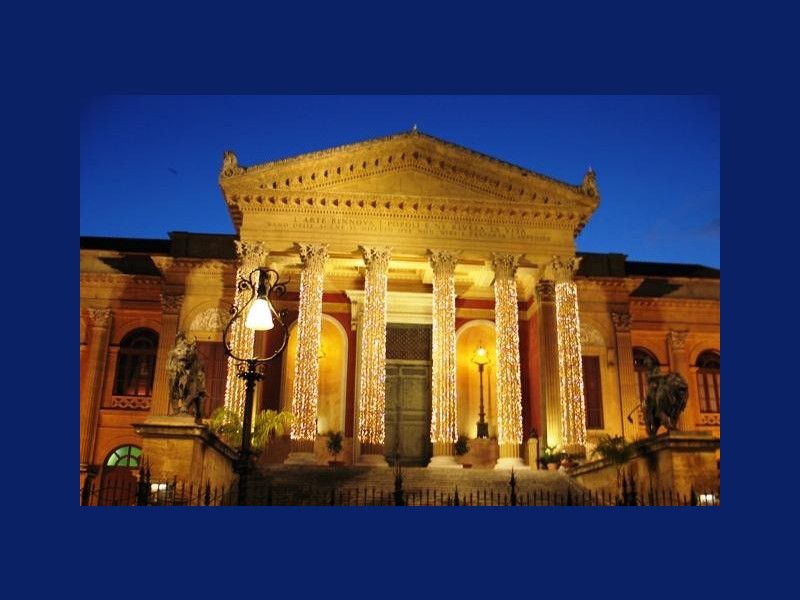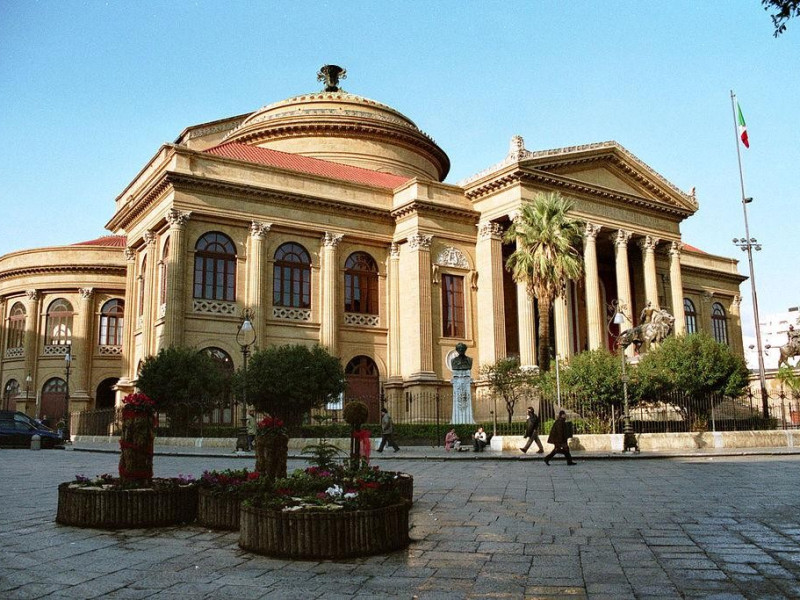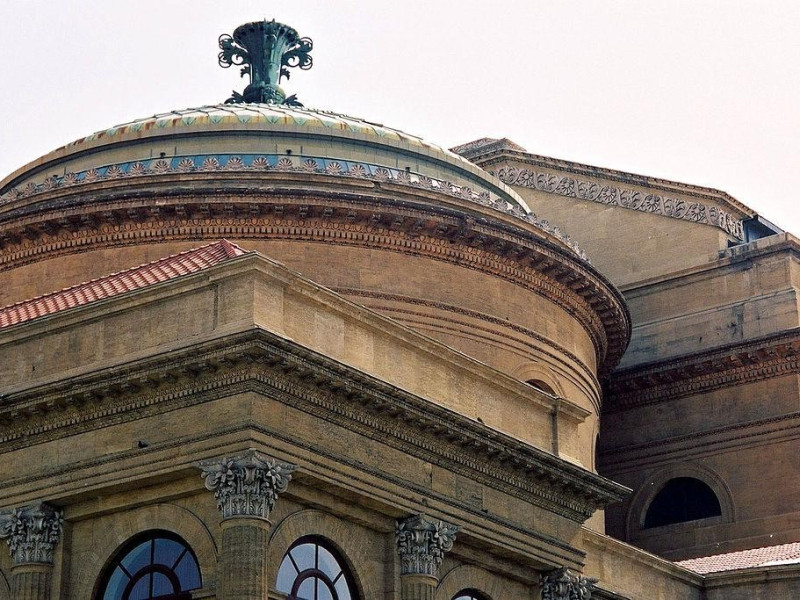 Piazza Verdi, 455, Palermo
The Massimum Theater of Palermo is the largest opera theater building in Italy and one of the largest in Europe: reception rooms, halls, galleries and monumental staircases surround the theater itself, forming an architectural complex of grandiose proportions. In Neoclassical-eclectic style, is located on the areas of the Church of the Stigmata and the St. Julian's Monastery, demolished in the nineteenth century to make it. The work began in 1875 by Giovan Battista Filippo Basile, which took over the son. The Theater is a temple-building, homage to Greek-Roman style. It was opened in 1897 and reopened in 1997, after a long period of neglect began in the 70s. The compositional symmetry around the axis of the entrance, the constant repetition of elements (columns and arched windows) and the decoration, define its harmonic structure and geometry.

Info:

Daily from 9:30 am to 6:00 pm.