Travel tips - Experiences
Ugento, at the extreme south of the heel of the boot
Ugento, an ancient Messapian city overlooking the Ionian Sea offers not only art and culture, but also 12 kilometers of coastline with a Caribbean beauty.
Summary
It seems that the toponym of Ugento derives from the root "auso" - which means brillant - precisely because it overlooks the stretch of the Ionian coast once called "Ausonium". In fact, the whole Ugento marina has nothing to envy regarding the paradisiacal beaches of the tropics: a crystal clear sea, pleasantly warm waters with a white and sandy bottom.
Visiting Ugento means being one step away from its countryside - which provides olive groves, while being a stone's throw from the brilliant water of its coasts, at the same time. Here it is easy to get carried away by the nightlife or get taken away by the flavors of the Salento cuisine, to get lost between sea and land, and therefore to enjoy a well rounded holiday.
The most beautiful coasts that must be absolutely visited? The one that houses the district of Torre San Giovanni, the marinas of Torre Mozza and Lido Marini. Let's go discover them!
Torre San Giovanni
Certainly it is the vastest, but also the most famous of the marina of Ugento. The district of Torre San Giovanni gets its name from one of the numerous ancient sighting towers that dot the Salento peninsula, and that has now been transformed into a checkered painted lighthouse.
Being the largest of the resorts, it is also the most popular - so if you are looking for a place with an enviable sea where there is no shortage of clubs, beach resorts and events, you're at the right place!
The coast alternates between long sandy stretches with low and accessible cliffs. You can choose to enjoy sunbathing while lying on a velvety beach and sipping a cool cocktail, or divìng off the rocks. In short, Torre San Giovanni is everything you desire for your holiday! It is the true treasure of the municipality of Ugento.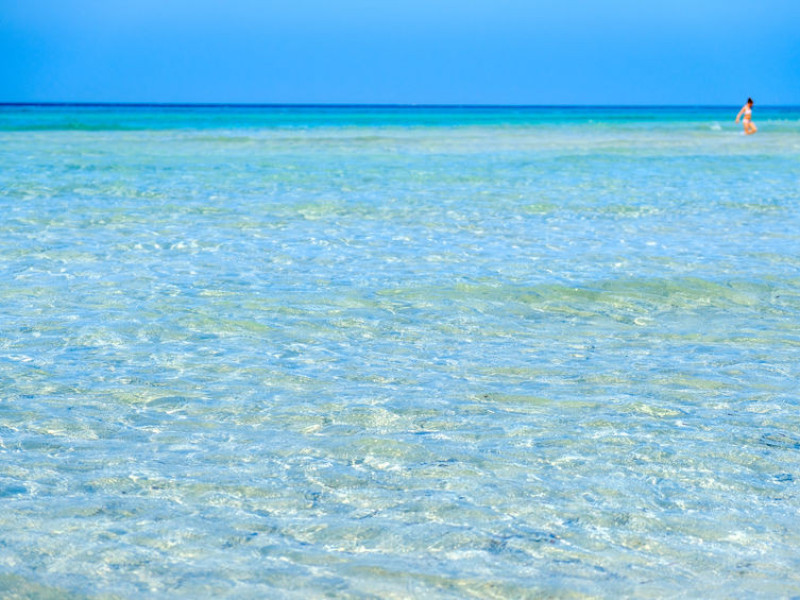 Torre Mozza
As we travel further south - towards Leuca – we can find another treasure of the marina of Ugento: Torre Mozza. It is known for its large shoreline consisting of small mollusc shells and hermit crabs. Torre Mozza is a small pearl with five kilometers of coastline set between crystal clear waters and two splendid pine forests.
This small village directly overlooks the sea, and owes its name to the sixteenth-century fortified tower built by Charles V. Due to it being partially collapsed, it now takes the name of Torre Mozza.
At this location, we can alternate between free and equipped beaches. It is a popular summer destination for tourists from all over the world, and offers varied solutions - even for overnight stays - both in economic terms and based on the type of structure which is suitable for every type of need.
Lido Marini
If you are searching for a quieter and more relaxing place, you have to travel a bit further south to Lido Marini. This town of Ugento welcomes both a beautiful stretch of golden sand and a strip of low-lying coastline.
Shallow waters and transparent waters make it an ideal place for families with children, but also for young couples who want to enjoy the peace that this place offers in the name of luxury. Also, we can find different receptive structures here that are able to satisfy every type of vacationer.
The beauty, as well as its strategic position allows you to explore the entire Salento coast, and makes it one of the most popular destinations. There is nothing better for your holidays in Puglia!

All rights reserved © Copyright Altrama Italia