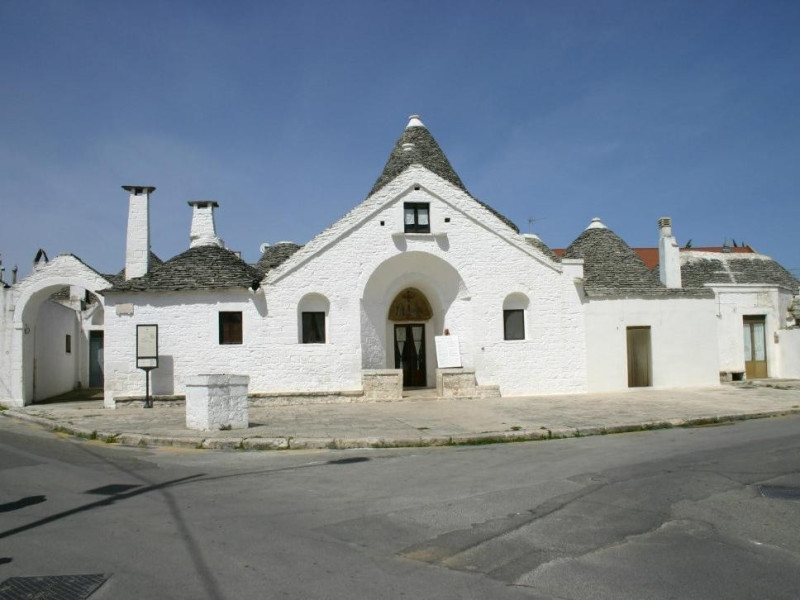 Piazza Sacramento, 11/10, Alberobello, (Bari)
Trullo Sovereign is the largest of Alberobello's trulli. Built by Perta family in the mid-eighteenth century, this two-story building is used as a Museum and it is possible visit the interior, furnished in the style of the era. During the summer period, the Trullo hosts plays, concerts of small orchestras or jazz bands, evenings of culture and poetry.

Info:

Every day from 10:00 am to 6:00 pm.