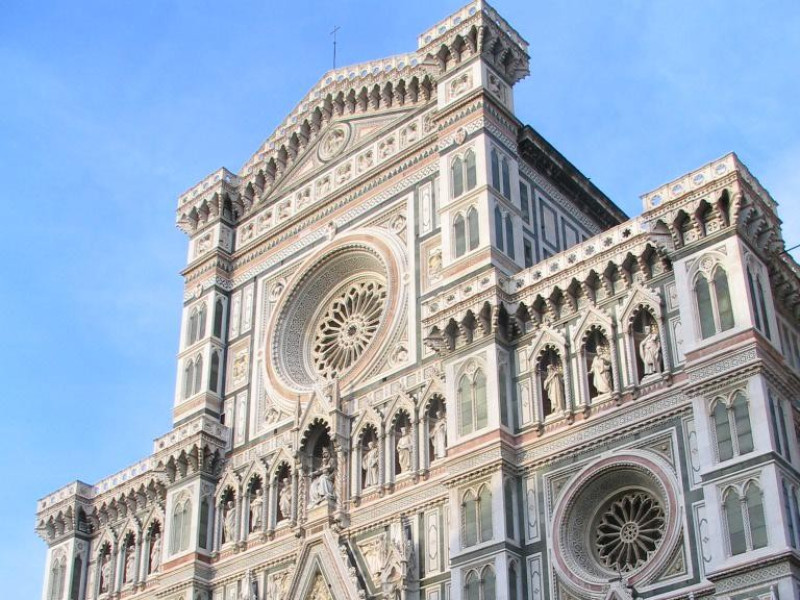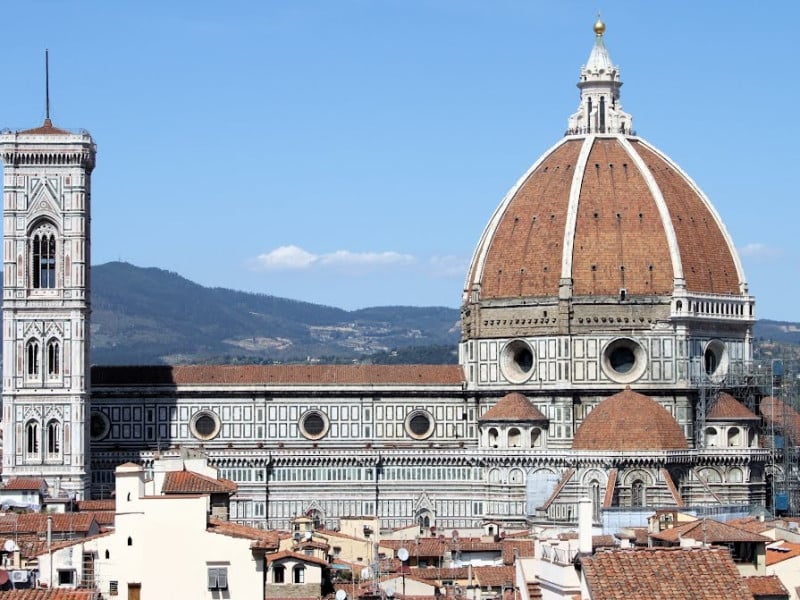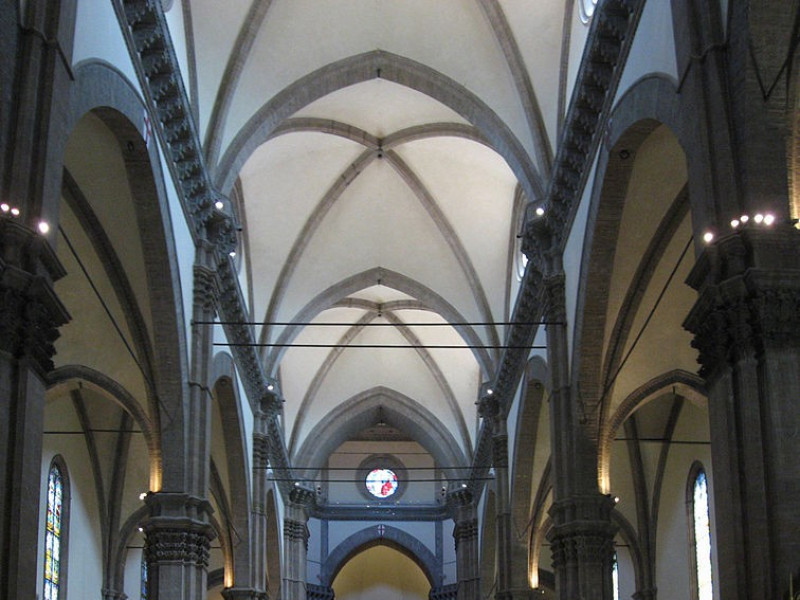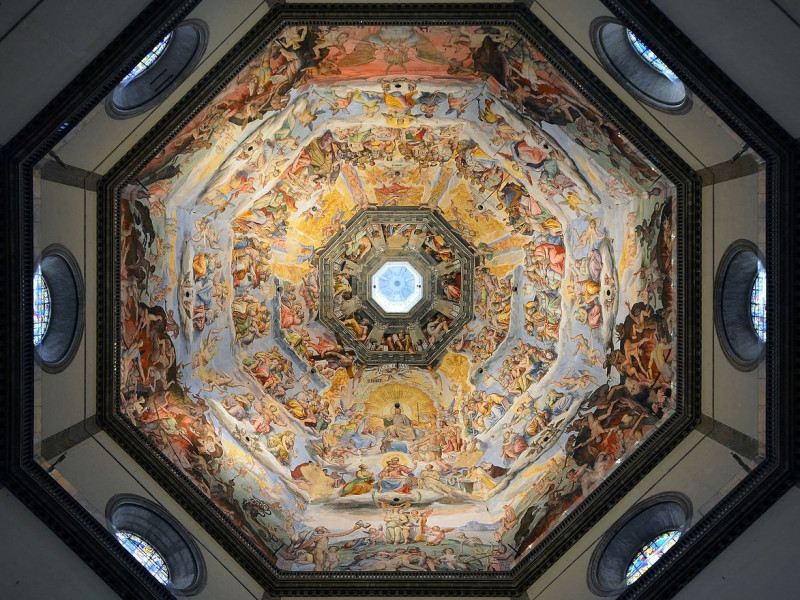 Piazza del Duomo, 14, Firenze
Cathedral of Santa Maria del Fiore, designed by Arnolfo di Cambio, is the third largest church in the world, and by extension symbol of the city. It rose above the early Christian church of Santa Reparata. The foundation stone of the facade was laid in 1296. Original project by Arnolfo was significantly different from current structure of the church, that as of 1310, the designer's death, suffered a slowdown in the construction. In 1334 it was appointed master builder of Opera by Giotto, who worked mainly in the construction of Bell Tower and died three years later. Work continued between stops and starts until it was accepted the final model.Between 1380 and 1421 were built the stands and possibly the drum of the dome. Outside works in marble and decoration of the side entrances. In the nineteenth century the work of more challenging completion was the facade, carried out by Emilio De Fabris and collaborators.
Info:
Daily 10:00 am 5:00 pm. Free entry.