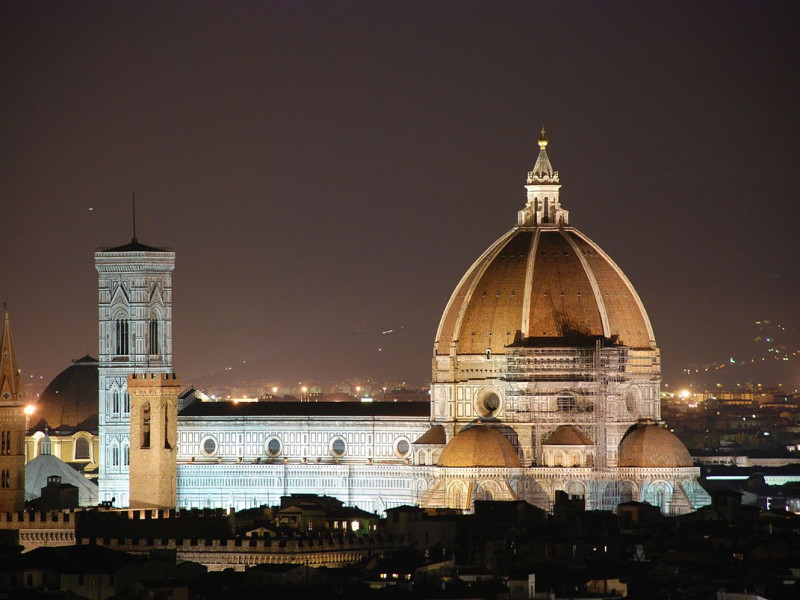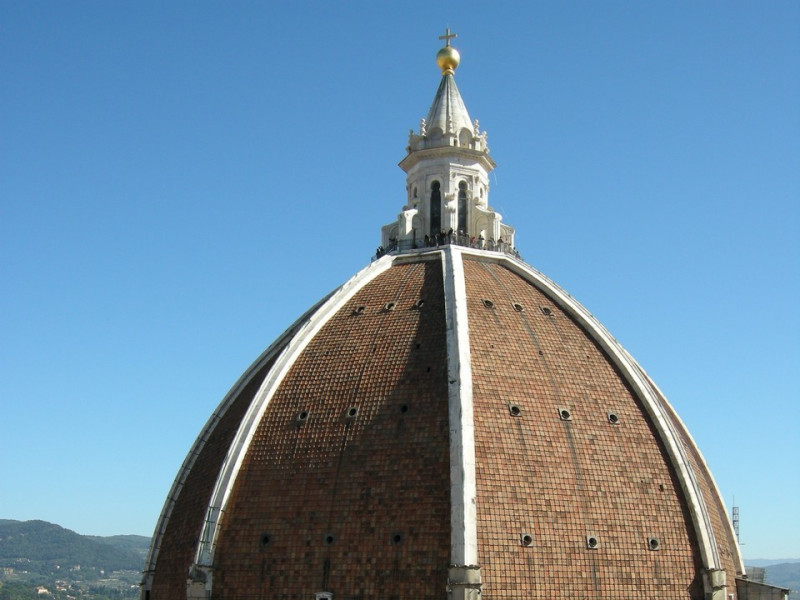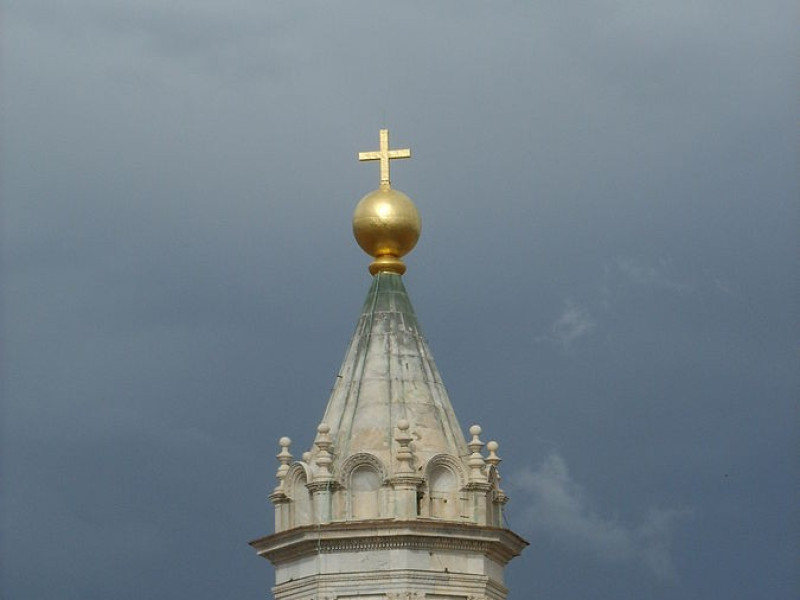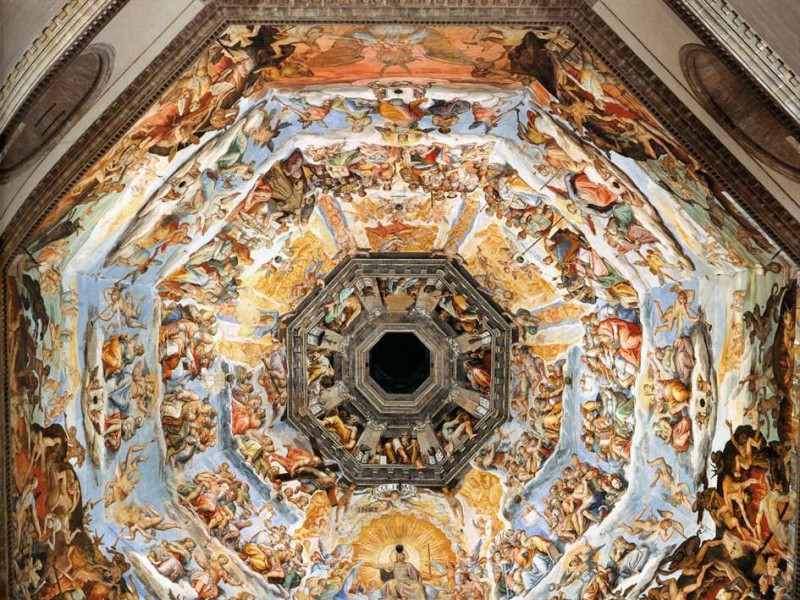 Piazza del Duomo, 12-13, Firenze
Octagonal dome was built between 1418-1434 and designed by Filippo Brunelleschi. Dome has a diameter of 45.5 meters and is a masterpiece of engineering, art and architecture: Brunelleschi introduced the innovation to turn Dome without armor, with the use of a double vault with cavity, of which the internal is self-supporting with a structural function, while the outside is only a cover. The lantern with cone roofs was always design by Brunelleschi but realized after his death, topped by a gilded copper ball containing some sacred relics, work of 1466. The interior fresco decoration was completed between 1572 and 1579 by Giorgio Vasari and Federico Zuccari, and has the same iconographic theme of Baptistery: Last Judgement. The frescoes have been the subject of a complete restoration between 1978 and 1994.
info:
Daily 8:30 am 9:00 pm; Ticket 15 €
Entrance from Door of Cathedral (north side). No elevator provided, the climb is not recommended for people suffering from heart, dizziness and claustrophobia
Free reservations required at the entrance of Giotto's Tower and Museo dell'Opera.