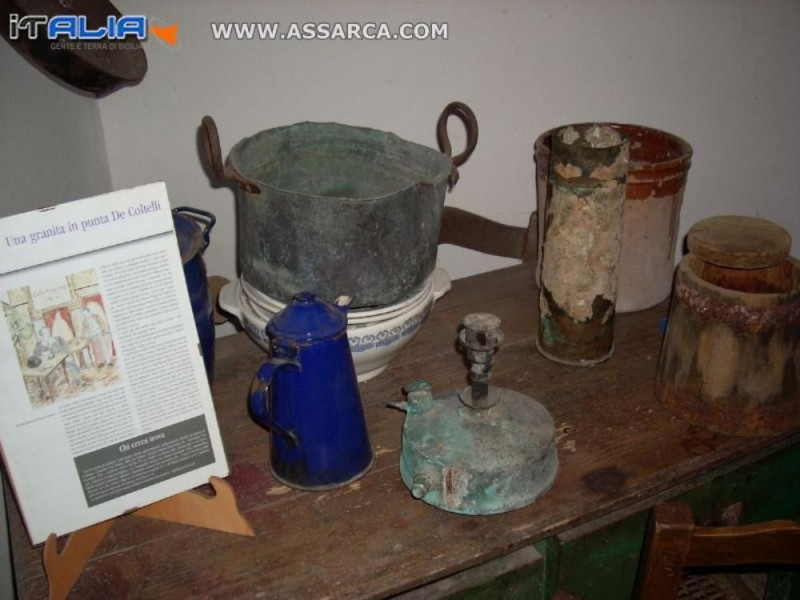 VIA ARC. DE MARIA, 15, Aci Castello, (Catania)
The "Medlar's Hous" Museum is housed in an old house in the historic center of Acitrezza, near the St. Jhon's Church. The architecture is a typical Sicilian half of the nineteenth century, with a courtyard, a small garden and the entrance marked by a lava stone arch to all sixth. The interior is divided into two rooms: the first, the hall "The earth trembles", collects photographs, posters and various testimonies of the cinematic eponymous masterpiece by Luchino Visconti, filmed in Acitrezza in 1947, with a cast of actors chosen entirely among the inhabitants of the small village. The second, the "Malavoglia's Room", homes to the world evidence of the fishermen of the mid-nineteenth century, with a collection of ancient tools and everyday objects. Interesting the photos taken personally by Giovanni Verga and the collection of letters to his brother Peter.

Info:
Every day from 9:30 am to 1:00 pm; 5:00/9:00 pm.