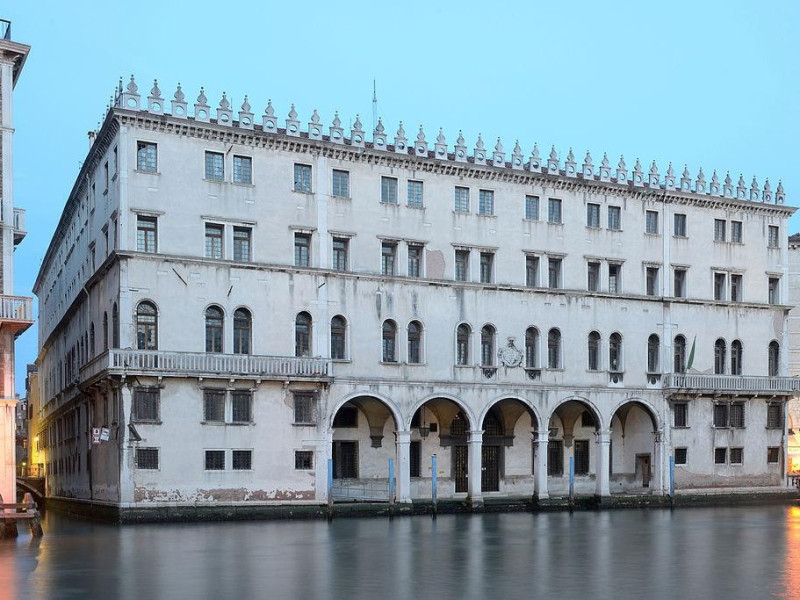 Fondaco dei Tedeschi.
Calle del Fontego, 380, Venezia
Like the Turkish Fondaco, the German Fondaco dates from the thirteenth century and is linked to the commercial needs of the Republic of Venice: meeting place of the goods transported by German merchants of Nuremberg, here stored in warehouses. The original building suffered a fire in 1505, but was quickly rebuild a design by Girolamo Tedesco. Unlike other palaces on the Grand Canal, it was decided not to use marble decorations or tunnels, but enhance it with frescoes, for which they were called Giorgione and his young pupil, Titian. It was suppressed with the fall of the Republic, in 1797. The Fondaco is a square building, on three floors around a courtyard covered by a glass and steel structure, where is preserved the ancient well. On the ground floor five large round arches close an open porch on the Grand Canal, where they unloaded the goods. The second level is crossed by a long row of mullioned windows. The top of the building is embattled. The interior showed works by Paolo Veronese, Titian and Tintoretto, of which today has lost all trace. By Giorgione, remain "the Nude", within a niche, and fragments of female figures.