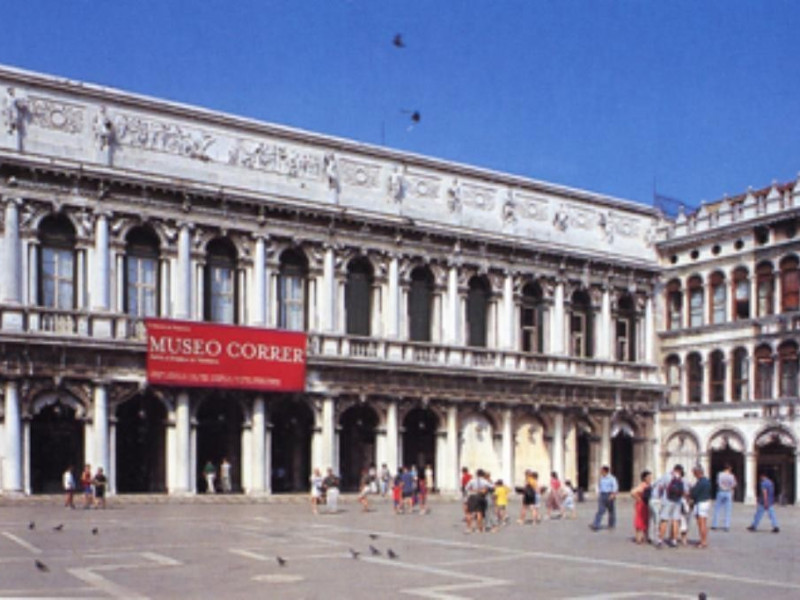 PIAZZA SAN MARCO 52, Venezia
The Museo Correr is laid out in various sections that offer a fascinating insight into the Art and History of Venice. The first section occupies the Napoleonic Wing itself, a 19th century palace for kings and emperors; here the sumptuous Neo-classical Rooms house a noteworthy collection of works by the greatest sculptor of the age, Antonio Canova (1757-1822).
Then, one passes into the Procuratie Nuove, which were designed by the architect Vincenzo Scamozzi (1552-1616) and once housed some of the most important civic authorities within the Republic of Venice. The spacious rooms now contain collections that document various aspects of Venetian History from daily life to public institutions, from naval achievements to local festivities. Beyond these rooms begins the exhibition of the Art Collection, which continues on the second floor. The period covered ranges from the very earliest days of Venetian painting right up to the 16th century, with many of the works on display being incomparable masterpieces.