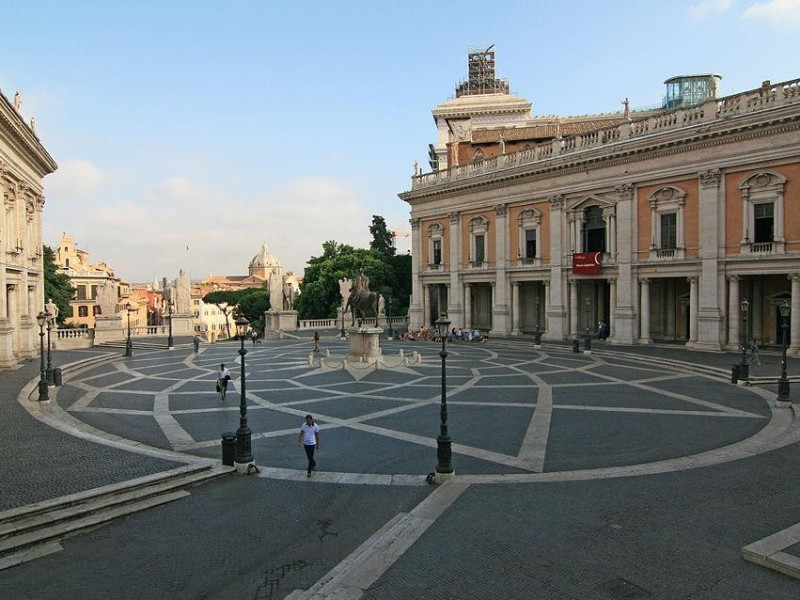 Piazza del Campidoglio.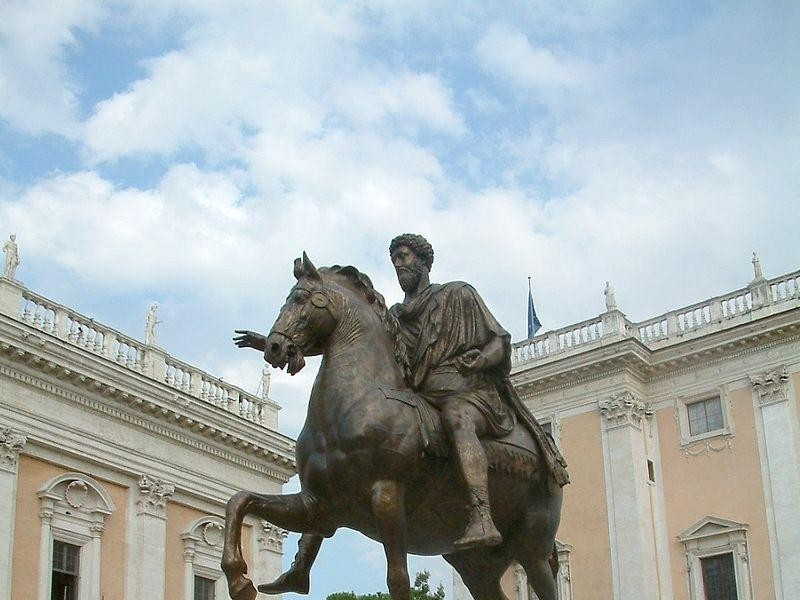 Piazza del Campidoglio: copia statua equestre di marco aurelio.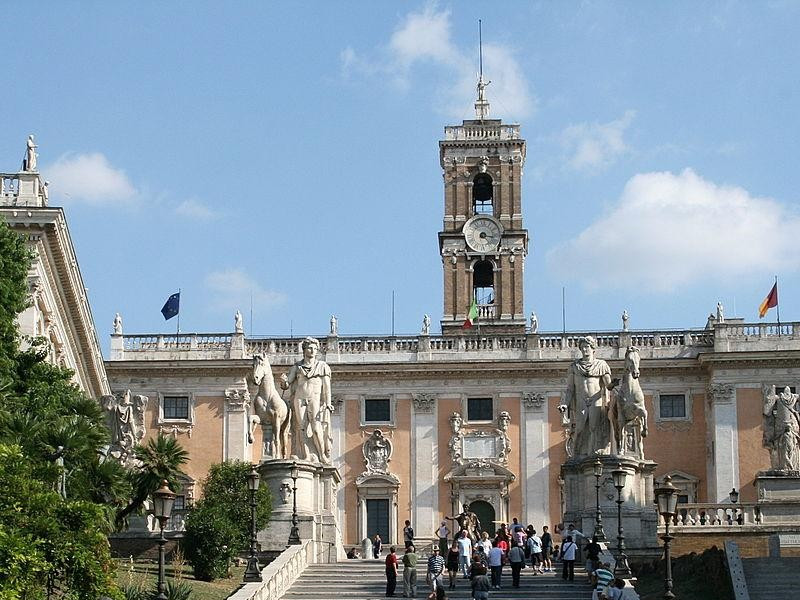 Piazza del Campidoglio.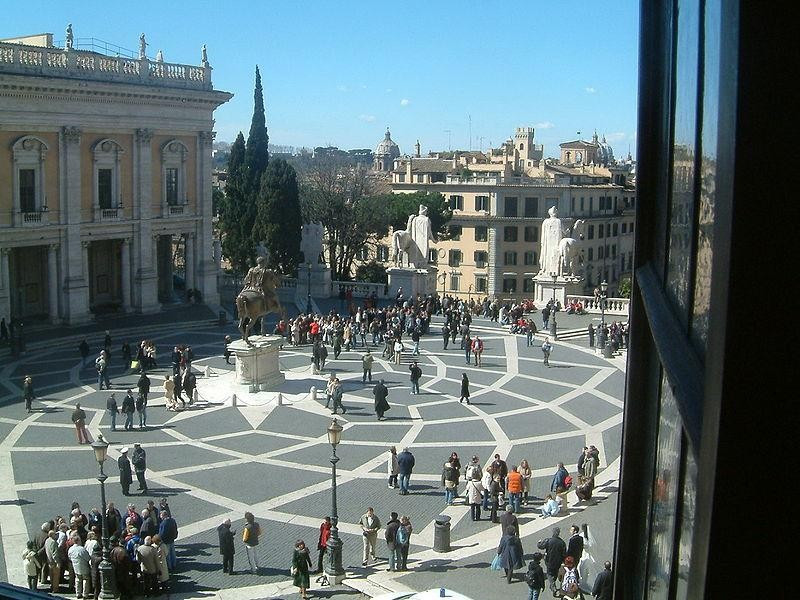 Piazza del Campidoglio.
Piazza Del Campidoglio, 1, Roma
Since medieval times the area of ​​the Capitol was the seat of the city. In 1534-38 Michelangelo redesigned completely the Square, drawing it in every detail: the preserved oblique orientation of pre-existing, getting an open-plan slightly trapezoidal, which lined up on the facades of new buildings, with the visual focus consists of the Senatorial Palace. Michelangelo also designed the Cordonata staircase and its balustrade. The equestrian statue of Marcus Aurelius in gilded bronze was placed at the center, but now the original, after long restoration, is kept in the Capitoline Museums, replaced by a copy. The work was completed by Giacomo della Porta. The only two fountains that in 1588 he was able to accomplish for the Capitol are the two basalt lions at the base of the Cordonata, from the Temple of Isis, completed with two marble vases, specially built to collect water. The Square was completed in the seventeenth century, although the pavement was built only in 1940, according to Michelangelo's original plan derived from a print by Étienne Dupérac.