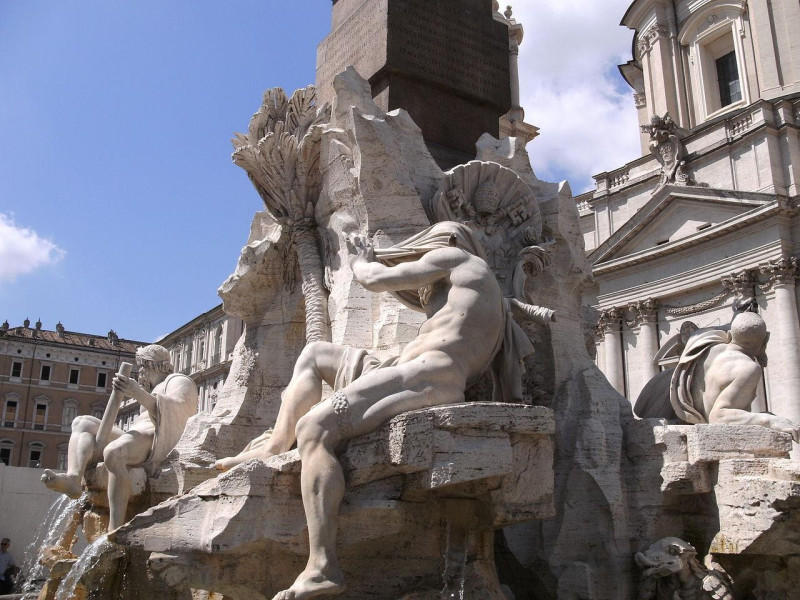 Fontana dei Quattro Fiumi.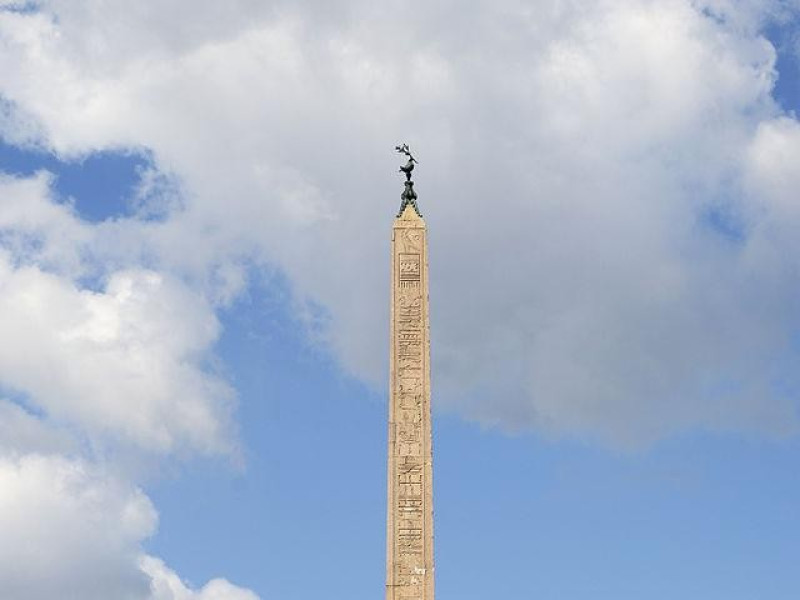 Fontana dei Quattro Fiumi.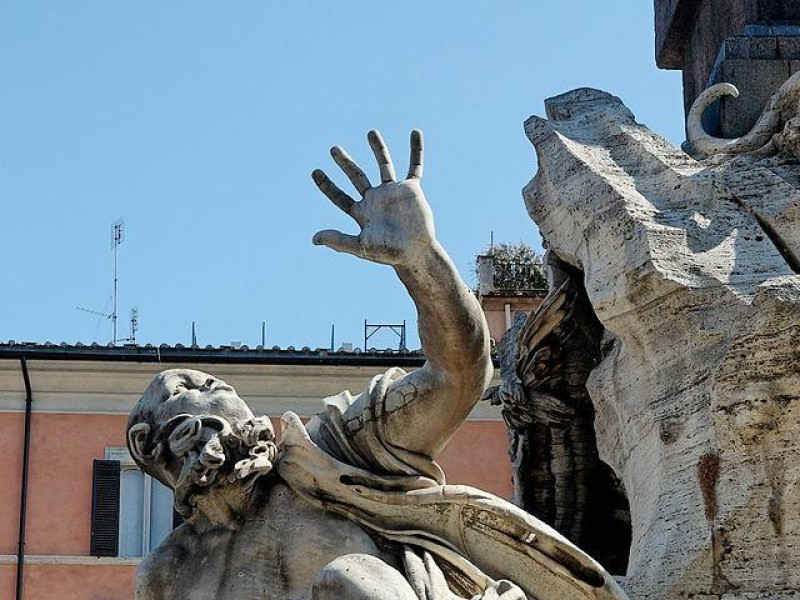 Fontana dei Quattro Fiumi.
The Fountain of the Four Rivers is located in the center of Navona Square, created by the sculptor and architect Gian Lorenzo Bernini between 1648 1651 and commissioned by Pope Innocent X Pamphilj. The Fountain was located at the point where there was a simple square tank for watering the horses. It consists of a large elliptical tank at the level of the road surface, topped by a large marble group, on top of which stands the "Agonale Obelisk", Roman imitation of the Egyptian, discovered in 1647 in the Circus of Maxentius, on the Appian Way. The white marble statues that make up the Fountain represent the allegories of the four major rivers of the Earth, represented as the giants who sit on the rock central travertine: the Nile, by Giacomo Antonio Fancelli (1650), the Ganges, by Claude Poussin (1651), the Danube, by Antonio Raggi (1650) and the Rio de la Plata, by Francesco Baratta (1651). The statues bear precise symbols and references to the client: the Danube indicates one of the two emblems of the Pamphilj; the Nile covers its face with a drapery, referring to its unknown sources; the coins on the Rio de la Plata symbolize the silvery color of its waters; the long oar of the Ganges suggests its navigability. On the Fountain are also depicted seven animals (besides the dove and the delfins on the emblem) closely related to plants and the symbols of the rivers. Bernini let himself be inspired also by the symbolism of the obelisk, which had it translated by the Jesuit Athanasius Kircher.