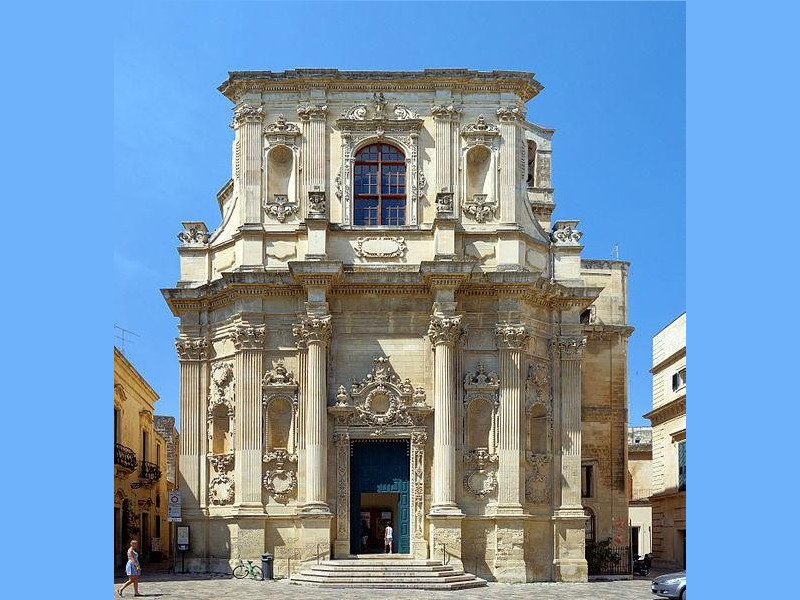 Chiesa di Santa Chiara.
Via Augusto Imperatore, Lecce
Its first foundation, commissioned by Bishop Tommaso Ammirato, dates back to 1429; it was later almost completely restored between 1687 and 1691. The construction of the Church is the work of Giuseppe Cino. The building has an octagonal shape with elongated deep presbytery covered with vaulted ceilings. The walls are divided into two orders by a continuous frame notched. The first order is crossed by Corinthian pilasters between which there are short chapels which accommodate complex altar machines.
(Wikipedia)