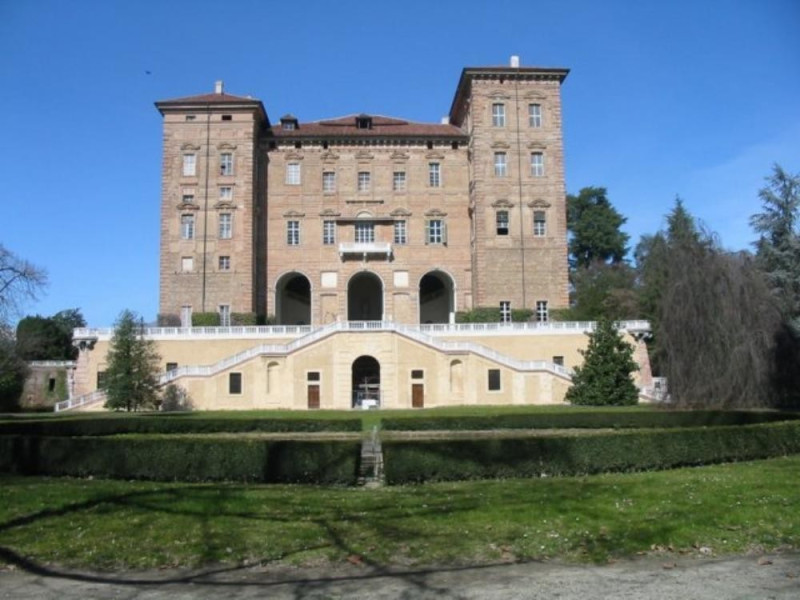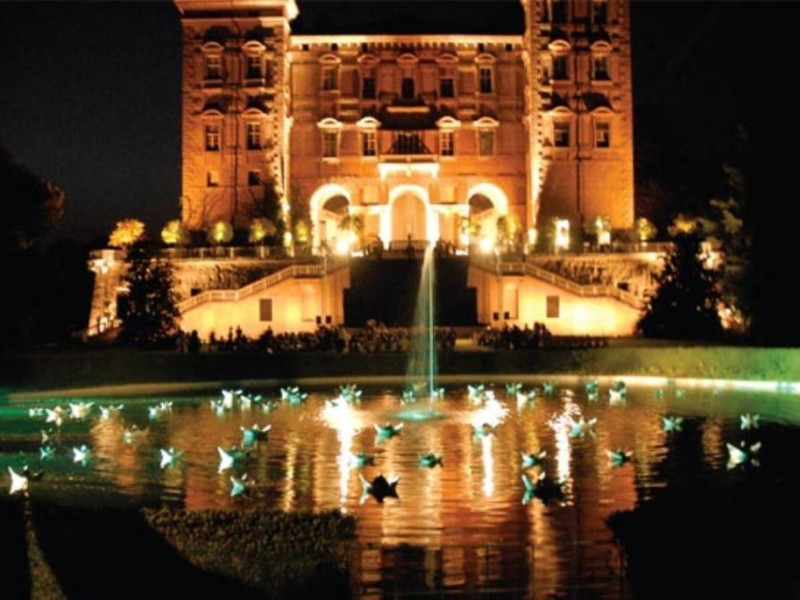 Piazza del Castello, 1, Agliè, (Torino)
In the seventeenth century the Count Filippo d'Agliè transformed the old fortified castle of the twelfth century, in a mansion. Destroyed by the French, it was acquired by the Savoy in 1764, which made it rebuild on draft by Birago Borgaro. In 1825, at the behest of Carlo Felice, it was further modified and embellished, becoming a holiday resort of the royal family. The interior features over 300 richly furnished with antiques and paintings, such as the large Ballroom decorated with frescoes of the seventeenth century representing the "Splendour of King Arduino", the Entrance Hall, adorned with stucco of the eighteenth century and the St. Maximum's Chapel, with frescoed ceiling stucco and gold of the seventeenth and eighteenth centuries. Attached to the Castle is the great park with Italian and English gardens. At the entrance, there is an eighteenth-century fountain symbolizing the "Dora Baltea flowing into the Po", by Ignazio and Filippo Collino. The part of the roof garden still has typical Italian garden. The large park to the west, created between 1770 and 1771, was radically transformed by Kurten in the first half of the nineteenth century in the style landscape then in vogue.

Info:

Tuesday-Sunday from 8:30 am to 7:30 pm.